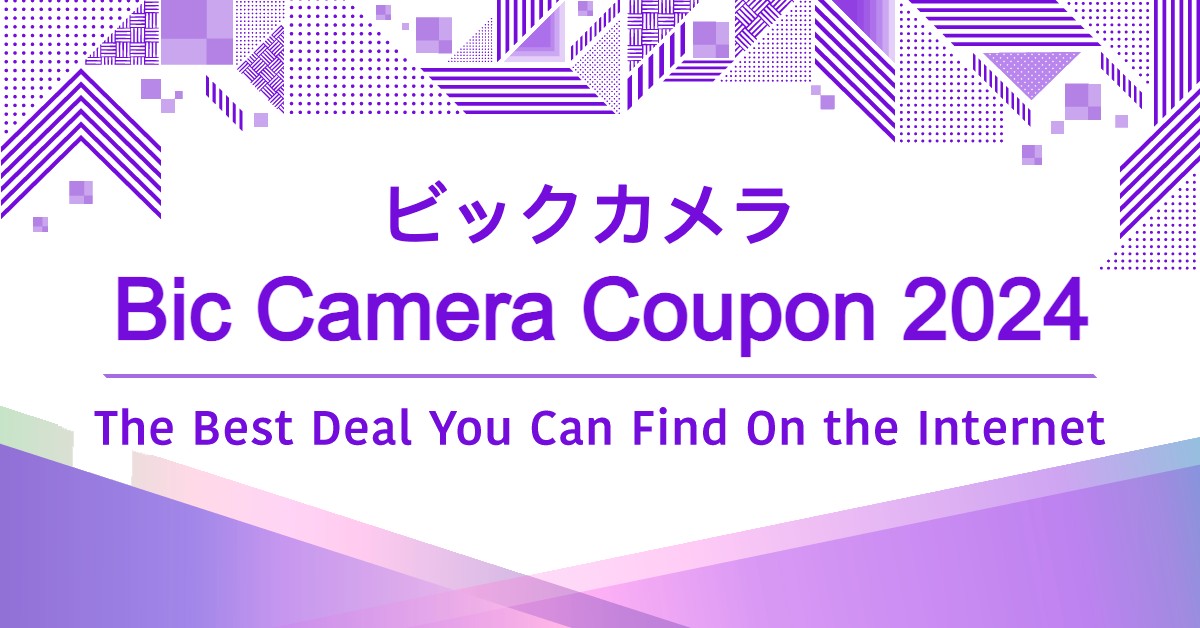 Bic Camera is one of the biggest consumer electronics retailer chains in Japan. It is popular not only for its convenience but also for its special/low price.
With the Bic Camera Coupon, customers are able to get up to 17% off Big Camera discount to buy the same products at a lower price. This offer is applicable to all payment methods and credit cards.
Index:
---
Bic Camera Coupon Download And How to Use It
Coupon discount details:
Tax Free 10% off (The minimum purchase amount for Tax-Free shopping in Japan is 5,500 yen) +
(1) 7% off for Electronics (Cameras, Watches, Home appliances) / Toys / Contact lens
(2) 5% off for Drugs / Cosmetics / Daily Necessities / Groceries
(3) 3% off for Japanese Sake
This coupon is the best deal you can find on the Internet!
Just show the coupon at checkout!
In Chinese- 优惠券折扣详情:
免稅9折後(日本免税购物的最低消费金额为5,500日元) , 再加上
(1) 电子产品(相机、手表、家电)/玩具/隐形眼镜 93 折 (2) 药品/化妆品/日用品/杂货 95折 (3) 日本酒 97折优惠
这张优惠券是您在 Internet 上可以找到的最优惠的价格!
只需在结账时出示优惠券即可!
★ Bic Camera、Sofmap、KOJIMA are retailers all under Bic Camera Corporation; therefore, the coupon can be used at any of these stores.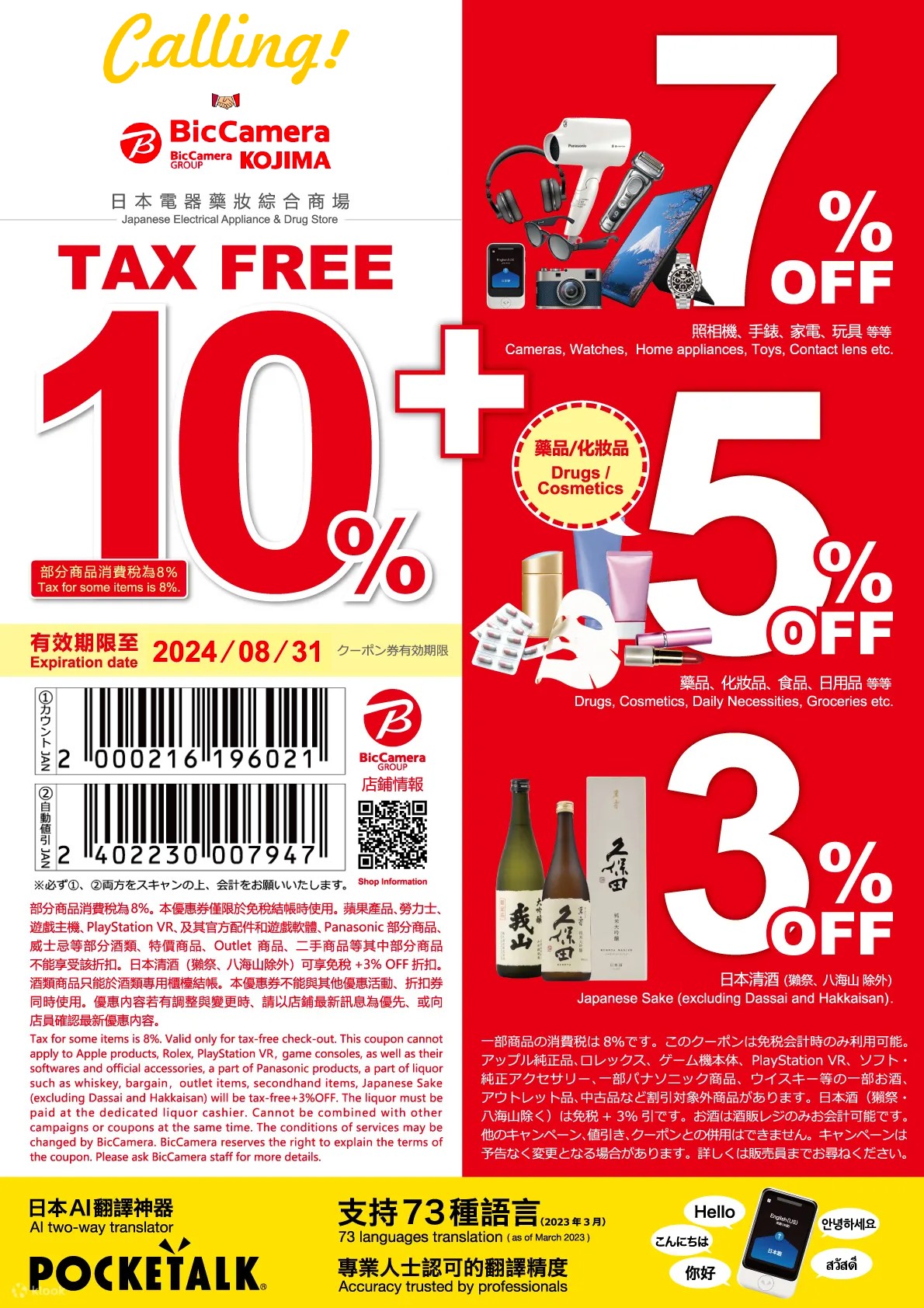 Display this coupon when you check out to get the additional discount.
Coupon Expiration Date: 2024/8/31
---
Just like Yodobashi Camera, Bic Camera is one of the most popular electronics retailers in Japan. Don't get fooled by the name of the store. Besides cameras, Bic Camera also provides all kinds of electronics, such as beauty appliances or household appliances. Therefore, Bic Camera is often listed as one of the best places to visit in Japan when it comes to shopping.
Bic Camera provides many convenient services. First, you can find English speaking staff at all stores. Second, you can check the stock condition of the products online and make an online reservation of the product you want to purchase in advance. Third, Bic Camera provides a delivery service to Hotels and the airport.
Before you visit Bic Camera, remember to download the Bic Camera Coupon for an exclusive discount that can be up to 17% off.
---
2023 Bic Camera Product Recommendation
TOP Must Buy Products in Bic Camera:
Dyson Hair Dryer HD08

Combines hair care and large air volume for quick drying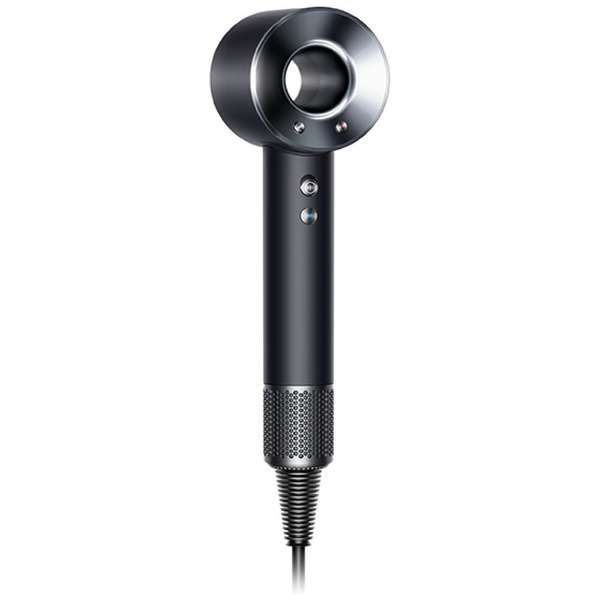 DYSON Vacuum Cordless

Dyson Vacuum Cordless has intelligently optimized suction and run time. The product contains an auto floor type sensor, long battery life, and a larger canister that allows you to clean everywhere in the house with just one vacuum.
TOTO Washlet Toilet Seat 

TOTO washlet toilet seat is featured with an automatic opening and closing lid, warm water cleansing, adjustable water temperature and pressure, a warm dryer, heated seat and more to provide you the best experience you can have on a toilet.
IH Rice Cooker
Are you wondering why does Japanese rice always taste so good? You can just buy a IH Rice Cooker made in Japan and replicate the experience at home! These rice cookers use Induction Heating (IH) technology to heat the inner cooking pan, and make precise temperature adjustments to cook exceptional rice.
IRIS OHYAMA Mattress & Furniture Vacuum Cleaner
This portable, rechargeable vacuum cleaner is the ideal solution for cleaning mattresses, stairs, couches, car seats, and more furniture. The dust sensors and indicator lights on the vacuum easily show the dust level. The product also has a built-in agitator that helps to loosen dust and dirt for easier cleaning.
For all the photographers out there, Japan is the paradise of digital cameras. Many tourists choose to stop by Bic camera and purchase the DSLR cameras from CANON. You can find the latest models at the cheapest price at Bic camera.
Seiko Watches are famous for their stylish design and advanced watch-making technology. Check out the options at Bic Camera to purchase high-quality watches at their lowest price.
A quality and easy-to-use waffle maker. Definitely a worth-to-invest piece of appliances for all the waffle lovers out there.
*Please Noted that all prices are subject to change without prior notice. For more accurate information, please refer to Bic Camera Official Website.
---
Bic Camera has more than 50 branches in various popular cities in Japan, including Tokyo, Osaka, Shinjuku, Akihabara,Shibuya, Ikebukuro,Okinawa, Fukuoka, Hokkaido, etc.
Check the link below for more details.
https://www.biccamera.co.jp.e.lj.hp.transer.com/shoplist/m/shop.html
---
Tax-Free Eligibility: Visitors that only temporarily stay in Japan for less than 6 months.
Foreign travelers, with a valid entry document (Passport), who make purchases of at least 5,000 Japanese Yen on the same day from the same designated stores with the "Tax Refund" label are eligible to get a tax refund at the store. 
Packaging requirements for the tax-free products: The store will help to pack if there are certain packaging requirements for the purchased products. Ask for assistance at the store and do not unpack the purchased products before leaving Japan.
Please Note: The total purchase amount for general items and consumable items purchased in one day at the same store must be between 5,000 yen and 500,000 yen (excluding tax). Consumed products cannot be used or unpacked in Japan and have to be taken out of Japan within 30 days after purchase.


This article contains PR advertising.